Introduction
Every child is an artist.
The CMA art classes are designed to inspire children's interest in art by guiding their imagination through experimenting with different mediums, textures and colours.
Our spacious art studio is well-equipped with art materials for a creative learning experience. Whether you want your child to simply develop a favourite pastime, or seek to ignite their artistic senses, they will have the opportunity to explore their creative potential in a safe and nurturing environment.
Our art classes are strictly number-controlled to ensure full care. Under the teacher's guidance, each group of students use suitable art materials to experiment with different themes and skills to complete a variety of artworks.
Lessons Structure
Sketch, Draw, Paint, and Create.
Open to young artists from 5 to 15 years old, our art classes are categorised into different groups (Beginner, Late-Intermediate, Intermediate, and Advance) depending on the student's learning needs and existing art abilities.
Our classes are carefully planned to offer guidance while allowing space and opportunity for individual creativity. Students would explore different styles of creating artwork, including cartoon drawing, pencil/charcoal sketching, acrylic painting, and art & craft sessions. Our young artists attend one 1.5-hour lesson every week, creating artworks weekly with assigned homework to complete during the week to ensure ongoing progress. At the end of each term, a major artwork should be completed and handed in as a mark of accomplishment of the term.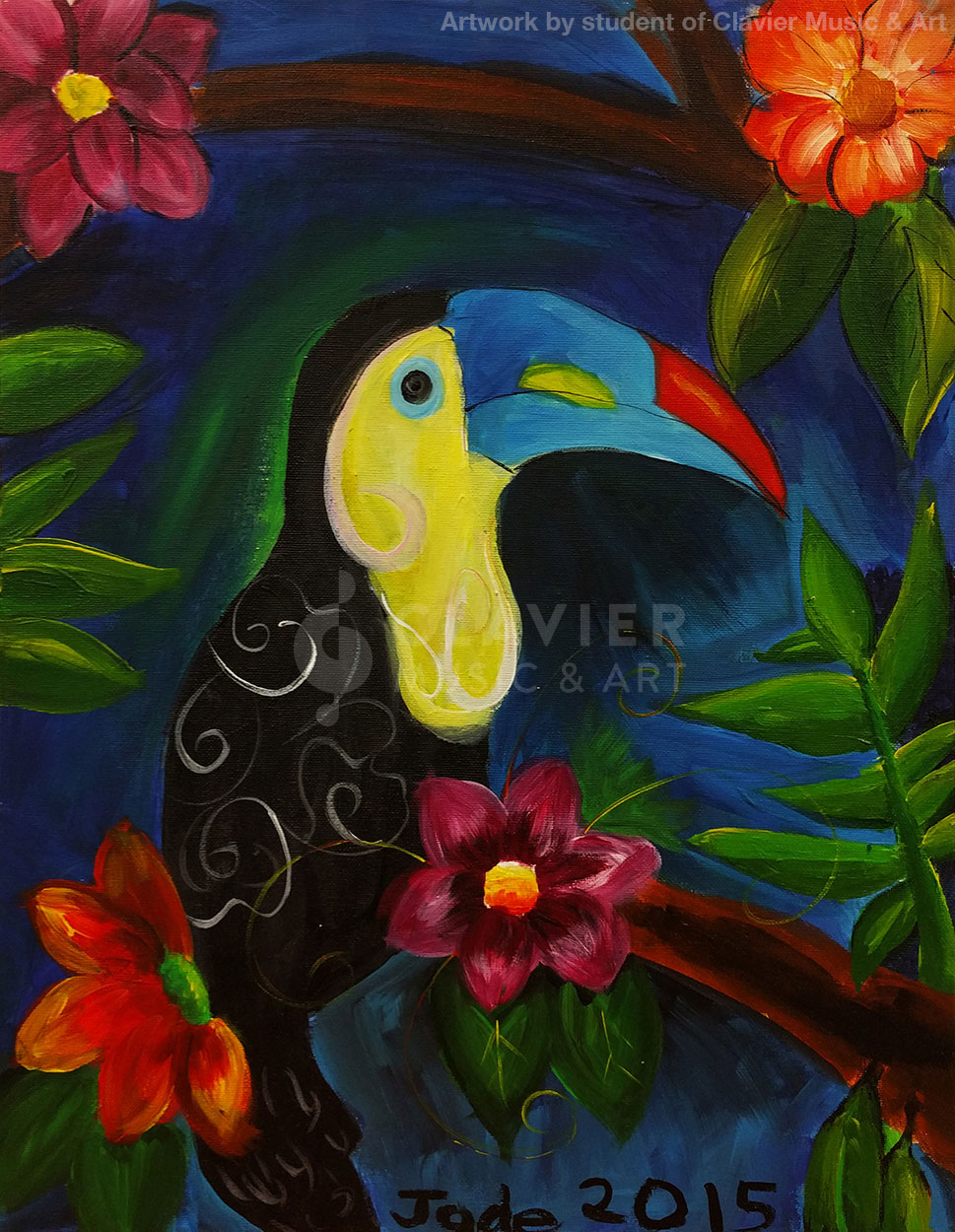 Workshops & Exhibitions
Looking for extra activities during school holidays?
CMA organises fun and creative holiday art workshops from time to time to encourage students to explore different mediums and art techniques. Please email to find out details on our latest workshop.
CMA students have the opportunity to showcase their artworks in our seasonal art exhibitions. Entry is free-of-charge, and for the past few years the exhibitions have served as an excellent platform for our young artists to display their artistic achievements.
Lesson Groups and Schedules
INTERMEDIATE
Saturday, 10:00am – 11:30am
Suitable for 7.5-8 year-olds. Students are focused on refining the fundamentals they have mastered so far: drawing, composition, and colour concepts.
LATE-INTERMEDIATE
Saturday, 11:30am – 1:00pm
This class is offered to budding young artists of 9 to 10 years old, refining their skills by progressing onto more challenging artworks. Ideas of colours and composition will be further explored and understood.
ADVANCE
Saturday, 1:30pm – 3:00pm
Catering students of 11 years old and above. At this point, our young artists would have developed substantial painting skills, with comprehensive understanding on colours and composition. Students in this group will get to create complex art pieces, giving them the chance to explore their potential and utilise the full spectrum of their artistic capabilities.
PRELIMINARY
Saturday, 3:00pm – 4:30pm
Suitable for 6.5-7 year-olds. Students are guided on the preliminary skills: drawing, composition, and colour concepts. At this stage, it is all about inspiration and exploration!
Arrange Trial Lesson
Good Artwork Comes From Dedication & Perseverance
Over the years, students of Clavier Music & Art from different groups and ages have created amazing artworks that we are very proud of. With guidance and patience, everything is possible. Browse through some of our students' portfolio below.
Book a trial lesson today
Visit us to book a session on-the-spot, or simply call/text 0416 371 337 / 02 9585 2713 for more information. You can also email us at info@clavier.com.au